WHEN TECHNOLOGY MEETS DESIGN
Thanks to the new open configuration, dimensions are no longer a problem. DS Mizar allows the scanning of any impression, dental model with or without articulator - which can be placed quickly and easily.
DS Mizar and its acquisition software have been completely developed in-house allowing perfect compatibility and great reliability.
Even the most complex multiple acquisitions can be easily performed, thanks to a fast and intuitive interface.
Supplied with DentalCad software, pre-installed proprietary EGS software and an integrated PC, DS Mizar is completely Plug & Play. Only a monitor and a mouse are required to use the scanner.
Complete
Scanning
Strategy
The selective scanning of gums, abutments, bridges, antagonists, wax-ups, impressions, implants and check-bites can be easily achieved. Furthermore, DS Mizar has been set up to allow direct scanning of dental models held in articulation by a large number of articulators on the market.
White, Special Edition Mondrian and Black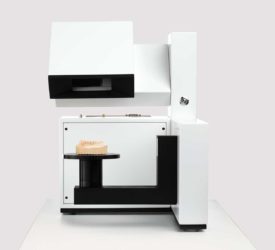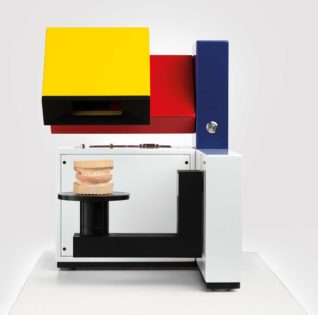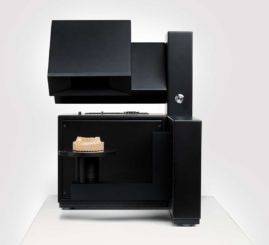 The primary colors capture the essence of the DS Mizar Mondrian edition. An innovative 3D scanner inspired by Piet Mondrian's paintings and highlighting the union of design and technology.
IMPRESSION SCANNING KIT FOR COMPLETE DIGITAL WORKFLOW
3D Acquisition Volume (WxDxH)
LED, 100 ANSI-lumens – Blue Light
2 Axis Movement (Rotation, Tilting)
7th Generation Intel "Core" series i7 7700 3.6 Ghz
Nvidia "GeForce" GT 730 2GB DDR3
16 GB RAM DDR3. Memory Speed 1600 Mhz
1 HDMI, 1 DVI-D, 4 USB 3.0, Ethernet 10/100/1000 Mbps, WiFi 802.11n
Certifications and Metrological Test
DS Mizar complies with all safety requirements and standards EN 61010-1:2010 and EN 61326-1:2013.