3D SOLUTION FOR JEWELLERY AND SMALL OBJECTS
JScan 5 allows the scanning of any items.
Dimensions are no longer a problem.
JScan 5 and its acquisition software have been completely developed in-house allowing perfect compatibility and great reliability.
Even the most complex multiple acquisitions can be easily performed, thanks to a fast and intuitive interface.
Supplied with Leios 2 software and an integrated PC. Only a monitor and a mouse are required to use the scanner.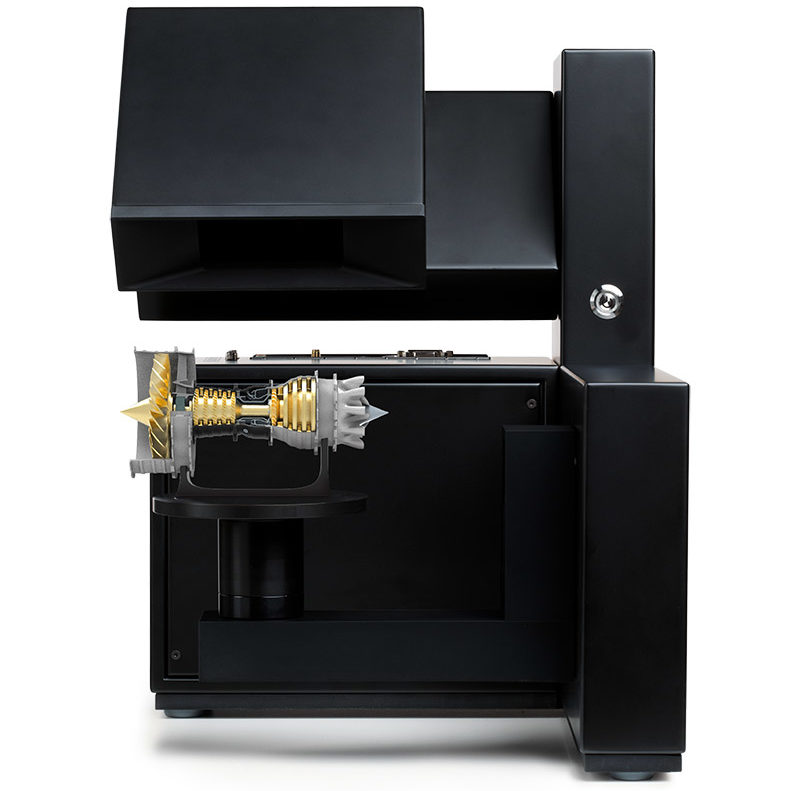 The future shines bright.
JScan 5 IS THE COMBINATION BETWEEN TECHNOLOGY AND DESIGN.
A new 3D scanner series that provides an open work station which can handle any object from the simplest to the most complex, including semi-reflective items. JScan 5 is an easily operated high precision, two axes 3D scanner based on structured light technology, perfect in any context used. The internal power supply reduces the space occupied by the scanner, making it compact and with a modern design.
THE DATA PRODUCED BY DScan 5 CAN BE EXPORTED IN THE MOST COMMON FORMATS TO BE READ BY ANY CAD/CAM SYSTEM.
3D acquisition Volume (WxDxH)
LED, 100 ANSI-lumens – Blue Light
10th Generation Intel "Core" series i7 10700F 4.8 Ghz
Nvidia "GeForce" GT 1030 2GB DDR5
2 HDMI, 1 DVI-D, 2 USB 3.0, 2 USB 2.0, Ethernet 10/100/1000 Mbps
25 fps (frame per second)
Certifications and Metrological Test
JScan 5 complies with all safety requirements and standards
EN 61010-1:2010 and EN 61326-1:2013.