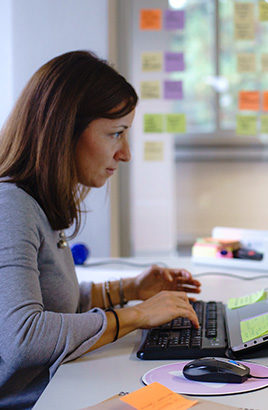 We are looking for a Software Tester to be included in the R&D Software department, who will deal with the entire application testing procedure.
In particular, you will deal with:
• Defining and creating test environments aimed at verifying and validating the entire suite of software products related to CAD applications and related communication with the hardware.
• The entire bug tracking phase and related report, communicating any critical issues to the area manager.
• Communication interface between the R&D group and the other areas, taking charge of the management in terms of verification and assignment of the priorities of the various requests.
• Collaborating to analyze and review project requirements, definition of technical specifications (including different use cases) in order to evaluate and define the best test methodology to verify compliance with functional and non functional requirements.
The ideal candidate has the following requirements:
• Degree in Engineering, Computer Science or Mathematics.
• At least 2 years of experience in testing and validation.
• Critical attitude and analysis aimed at finding bugs and malfunctions.
• Good knowledge of communication drivers with hardware, installations and configurations.
• Ability to work in team, problem solving, excellent interpersonal skills and great deal of initiative.
• Any knowledge of scripting language and agile methodology constitute a plus. 
Candidates can view the privacy policy in Italian language here
Candidates can send their resume with introduction letter to: recruitment@egsolutions.com
Send your CV! I am looking forward to answering your questions and receiving your application!